Codi's Curated Content
Codi offers educational content that teaches children through stimulating activities. Our creative process for stories starts with selecting classics that can impart life lessons for children. We identify socio-emotional skills and build original stories around common childhood experiences.


After writing, editing and finalizing our written stories, we work with voice actors to prioritize clear delivery of a moral or lesson first and engagement second.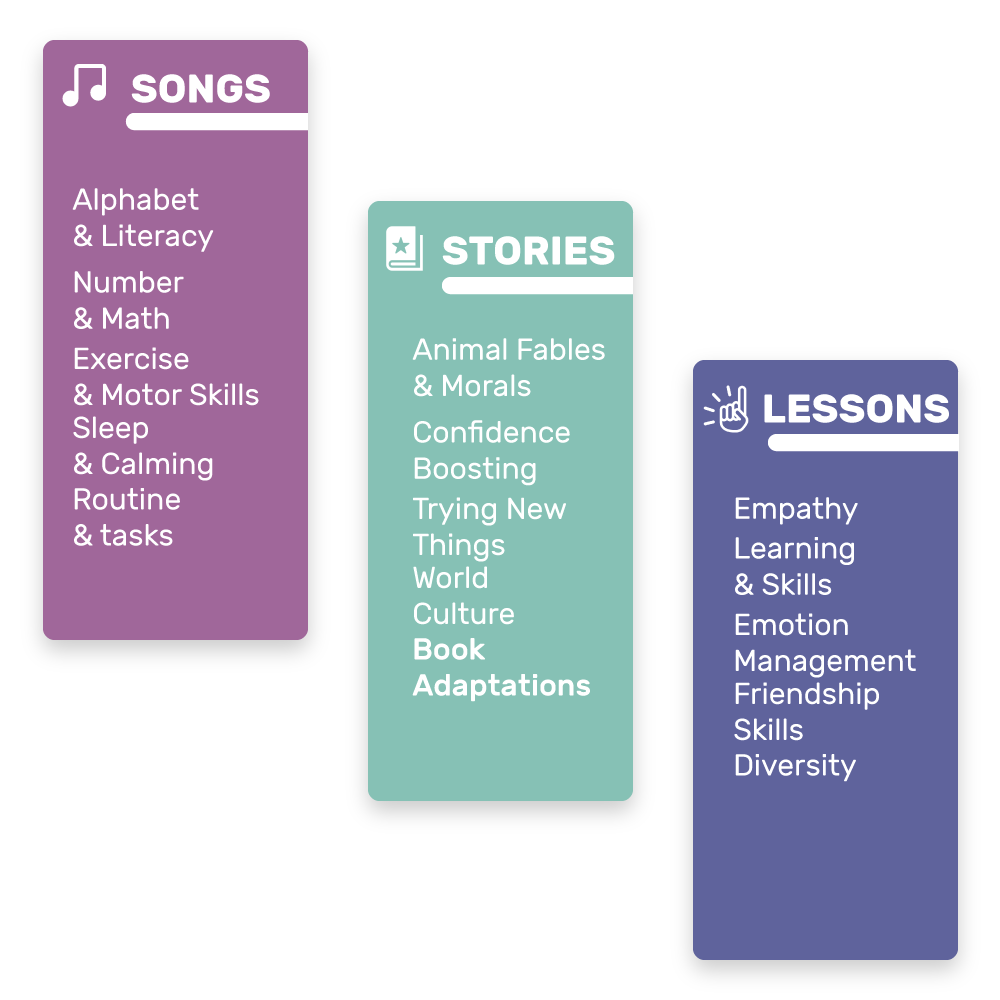 Learn About Some of Codi's Songs, Stories, & Lessons!

We're constantly thinking about how to expand Codi's library, so your child will not only have a fun time, but also experience content that addresses a wide range of developmental topics.

More Coming Soon!

Explore Codi's Current Content
Preview Codi's 100 Songs
Brush your Teeth
Wheels on the Bus
The Traveling Train
Twinkle Twinkle Little star
Preview Codi's 100 Stories
Belling the Cat
City Mouse Country Mouse
The Boy Who Cried Wolf
The Frogs and the Ox
Preview Codi's 30 Lessons
Welcome Aunt Annie
Sharing Important Feelings
When One Is More Than Two
Listen Carefully